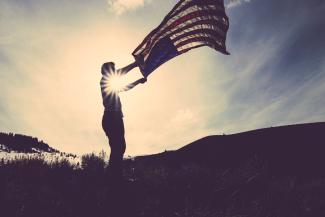 After last night's surprise election results, many of you may be worried about what this means for your portfolio.  We have been closely monitoring the situation throughout the night and this morning in preparation for this morning's market open.  Equity market futures were extremely volatile to the downside throughout the night; but as of the writing of this note, the markets are trading slightly to the upside this morning.  Our markets are quickly reacting to absorb new information and buyers are already coming in to restore fundamentals.
There is still much we don't know, particularly how much of Trump's plan is political rhetoric and how much is policy; but we can observe the market's expectations in biotechnology, financial, and industrial stocks, which are up big this morning; while tech, utilities, and REITs are suffering.  Volumes and volatility are high, and we will be taking opportunities to invest excess cash where appropriate.
Regardless of your feelings towards the results of the election, I encourage you to stay focused on your long-term goals.  We're not investing for next week, month, or even the next four years.  We don't trade on the news cycle, and this week is a great example of why.  Stay disciplined, stay diversified, keep your fees and taxes low, and you will be successful!
Amy Hubble, CFA, CFP®